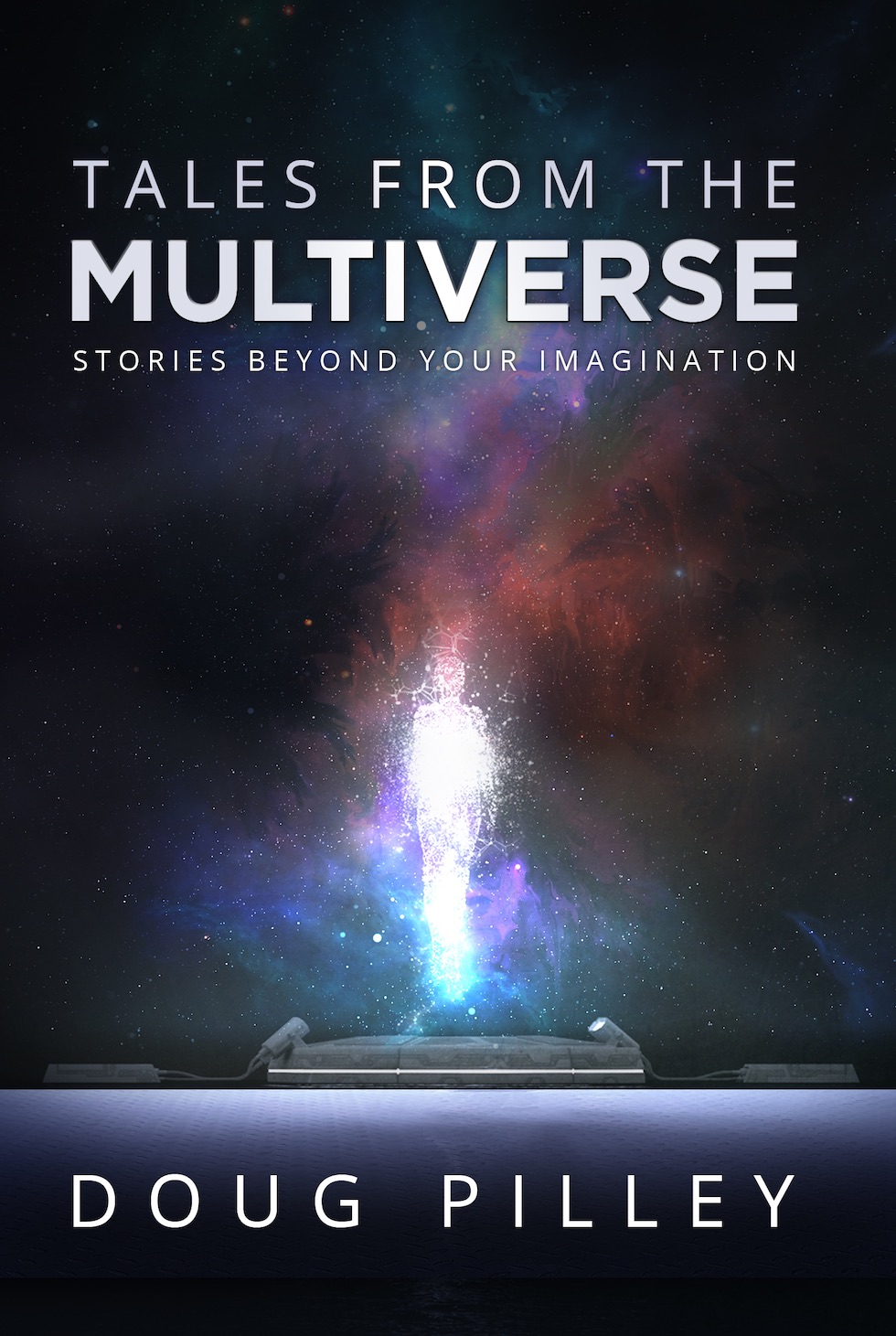 Discover worlds you've never been to, or even dreamed of…
In the multiverse there are worlds that live beyond our imaginations. Worlds where magic exists, and ghost stories are real. Where artificial intelligence is sentient, and where virtual reality is more real than reality. Each story takes you on a journey, often ending up where you least expect it. Intelligent computers carry on conversations. Magic exists in our world, and ghosts appear as harbingers of things to come. What comes after the Turing test? The nextgen AI? Wearable computers? Become an armchair astronaut and discover places you've never dreamed of with Tales from the Multiverse.
Look Inside
[testimonial_rotator id=1488]
About the Author
Doug Pilley has published poetry in the Anthology of Poems by Member Poets, Poetry Society of Virginia and short stories in In Good Company, An Anthology of Short Fiction by Virginia Writers and publications like Portland Magazine. Tales from the Multiverse is his first book of short stories.